This dynamic 2 x 12" ported guitar cabinet is designed for monster tone and performance. The unique design features multiple ports and a flexed baffle. The porting produces a punchy low-end crunch, while the FLEXED reduces the boomy standing waves and increases the projection of our GBE 1240-V75 speakers. The result is a huge sounding 2 x 12" cabinet with rich, distinctive tone, which can out-perform many 4 x 12's. Wired for mono or stereo operation.
Specifications: 150W RMS/4 ohms or 16 ohms (mono), 75W per side, 8 ohms (stereo), 21"H x 30"W x 14" D, 62 lbs.

NOTE - Optional Padded Covers Available
---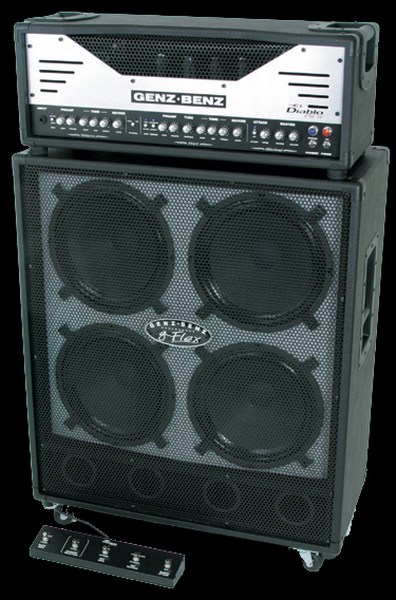 GB 412G-FLEX CABINET
Introducing our newest 4 x 12" guitar enclosure! Designed to handle the rigorous duties of night-after-night pounding power chords and solos. The GB 412G-FLEX will cut through the mix and the crowd, reproducing unmatched low-end punch and rich distinctive tone.

The FLEXED baffle design and front-ported enclosure increases projection along with tighter low frequencies. The design and construction of this GFLEX delivers tight, fast response with a unique give and warmth from the specially braced 1/2" plywood back. Comes loaded exclusively with our GBE 1240-V75 loudspeakers. Metal bar handles, heavy-duty metal speaker grilles and removable casters are included. Wired for mono or stereo operation.


Specifications: 300W RMS (MONO), 150W per side (STEREO).
Dimensions: 34 1/4"H x 29 3/4"W x 14 1/4"D 93 LBS.
NOTE - Optional Padded Covers Available
---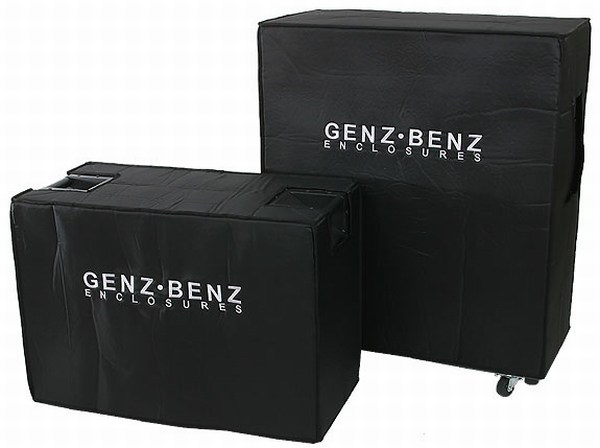 Optional Padded Covers

Padded covers are now available for both the GB 212G-FLEX and the new GB 412G-FLEX.