Addrock Pedals & Effects
We are an Authorized Dealer for Addrock Pedals & Effects
Addrock Boostmaster Pedal
Now In Stock!!!
Synergy Price $179.00 Purchase @ Synergy Store
Image Coming Soon...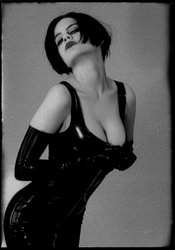 Image Coming Soon...
Been wrestling with the dilemma of choosing a boost pedal? Clean boost or treble boost? Or, have you been disenchanted by "transparent" boost pedals that in reality seem sterile or unresponsive? If you answered yes to any of the above questions, than have we got a boost for you!

The Addrock Boostmaster is a germanium powered boost pedal that at the flick of a switch becomes either a treble boost or a full range boost. The treble boost is a little sweeter than you might expect from a treble boost pedal. On an overdriven amp, it makes the harmonics just leap from your guitar. As a full range boost, the Boostmaster can turn your crunch into searing high gain tone, boost solos, or just add another dimension to your tone.

Is it squeaky clean or brown sounding? You decide! The drive control (input trim) allows you to limit the signal entering the pedal resulting in a cleaner or more grimy sound. The output control sort of does the same thing, but in a different way. The combination of the two can provide unlimited shades of boost tone. Additionally, the pedal responds well dynamically, adding a very natural and very subtle compression that will make your rig feel better as well and it works well with your wah! Of course it's true bypass with an LED and a DC jack****. Very warm and creamy tone that's sure to be a hit the next time you fire up your rig!

****All Addrock pedals are internally wired to accept a Standard Boss/Ibanez type power adaptor, however the polarity of the circuits must be noted. Boss Ibanez types are usually +9 Volt circuits, whereas many vintage circuits are -9 Volt. Like polarity pedals may be used on a single supply or "daisy chained". Dissimilar polarity circuits will cause cancellation of power and the pedals will not operate. The Boostmaster is a -9 Volt circuit.

Addrock Boostmaster Pedal Effect
Addrock Electric Smile Pedal Effect
Addrock Germanium Fuzz Pedal Effect
Addrock Hism Scism Pedal Effect
Addrock Not So Ol' Yeller Pedal Effect
Addrock Ol' Yeller Pedal Effect
---

---