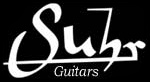 John Suhr Guitars
We are an Authorized Dealer for John Suhr Custom Audio Amplifiers
Suhr offers Guitars, Pickups and Now Amps!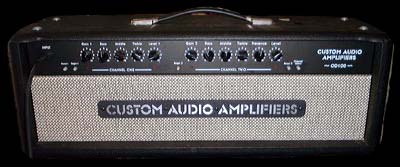 Suhr CAA OD-100 Amplifier
John Suhr and Suhr Guitars are proud to reintroduce the line of
CAA OD-100 One Hundred watt Guitar Amps.

Available in (5) Synergized
Flavors!!!

So Order Yours Today!
---
Suhr CAA OD-100 Standard - 100 watt amp
Designed by John Suhr and used by Michael Landau, Scott Henderson and many of the finest guitarist in the industry, the OD-100 is a 100 watt, two channel 3-mode amp capable of a wide variety of vintage to modern tones. Its straightforward design and rugged construction is simple to use, yet extremely versatile. From warm, fat and punchy clean sounds to blistering overdrive and everything in between, this amp can be heard on hit records and major tours worldwide.
Two Channels (with foot switchable channel selection and CH2 boost mode)
Three Modes (Clean, Overdrive, Boost)
Tube buffered series Effects Loop The loop circuit and return level control are only in the signal path when cables are connected to the effects loop return. The individual channel master level controls act as effects send levels and the return level control then act as an overall master volume when the loop is used. The effects send jack is always active and is useful as a low-impedance preamp line out.
4-5881 power tubes with a custom designed output transformer
Regulated DC heater for the 6 12AX7 preamp tubes provide low-noise and increased tube life
Worldwide voltage capability utilizing standard or European fusing
Now manufactured and distributed exclusively by Suhr Guitars.
Synergy Price: $2,995.00
---
Suhr CAA OD-100 Standard - SH (Scott Henderson Mod) 100 watt amp
Same as the Suhr Standard OD100, but with Scott Henderson Mod on Channel (1). Ideal for Single Coil Players, who want less highs and earlier break-up, when driven hard!
Synergy Price: $3,095.00
---
Suhr CAA OD-100 Standard - SE (3+SE Pre-Amp Mod) 100 watt amp
Same as the Suhr Standard OD100, but with 3+SE Preamp Mod on Channel (2).
The SE Mod gives the Channel (2)'s boosted mode, a more intense and saturated gain with additional presence.
Additional Controls on the back include:
Depth Knob
New Feedback Knob - Allows you to dial in anything from controlled and tight to wide open and wild!
Available in Black or Purple Tolex, Slanted Black Grill with Silver Piping.
Synergy Price: $3,295.00
---
Suhr CAA OD-100 Standard - SH/SE (Scott Henderson Mod ) + (3+SE Pre-Amp Mod) 100 watt amp
Combo of Both Mods !!! Great for Classic Clean and Heart-Pounding Modern Gain.
Dr. Jekyll & Mr. Hyde!
Synergy Price: $3,395.00
---
Suhr CAA OD-50 Standard - 50 watt amp
You were just wondering about that? What about a Working Man's 50?
Well, John said "Suhr"!!!!
Comes standard with (2) 5881 Power Tubes, (2) Channels, (2) Eq's. Tube Buffered Effects Loop, Dual Function Footswitch and a Slip Cover.
John designed this with a different output transformer Synergized for the 50 watt power section. He even added some Secret Suhr preamp circuit tweaks!!!
The Largest Sounding 50 Watt head, you have ever heard!! Big, Tight & Authoritative!
Synergy Price: $2,895.00
---

---